A classic tool that is still fully functional.
One new traditional Chinese calculator--
Chinese wooden framed bead arithmetic abacus
This one has decent size is 12 inch x 5 inch, and
it weighs about 1 pond.

It has 13 bamboo rods, and has 2 heaven beads above and 5 earth beads below.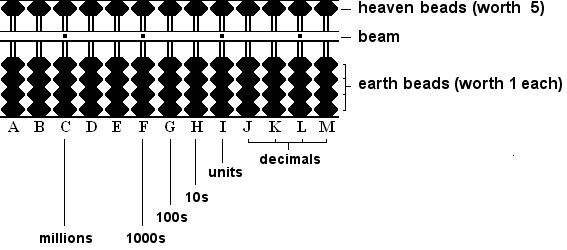 It is well made in China by wood and brass.
Please feel free to contact me if you have any question.

Also feel free to email me if you need make a multi-orders.